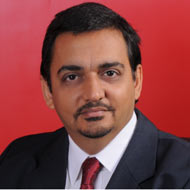 Gautam MehraPwC India
1) Clarify that the reduced income-tax rate of 10 percent on long term capital gains applies to exits from unlisted private companies as well.
2) Tax 'pass through' status which is currently available to Category I AIF, to be extended to Category II & III AIF as well - necessary amendment for same to be made in tax laws.
3) Accept recommendations of the Shome Committee regarding tax on offshore transfers (such as prospective applicability, exemption to group restructuring, transfer of shares of listed foreign company, etc).
Read More