In 2006, Hagel said 'the Jewish lobby intimidates a lot of people up here'
Ari Fleischer: The support for Israel isn't because of 'intimidation,' but merit
Polls show most Americans view Israel favorably, but don't support Iran or Palestinians
Fleischer: Israel is a steady friend of the U.S. and a tolerant democracy
Editor's note: Ari Fleischer, a CNN contributor, was White House press secretary in the George W. Bush administration from 2001 to 2003 and is the president of Ari Fleischer Sports Communications Inc. He is a paid consultant and board member for the Republican Jewish Coalition, which opposes the Hagel nomination. Follow him on Twitter: @AriFleischer
(CNN)
--
"The political reality is ... that the Jewish lobby intimidates a lot of people up here."
-- Senator Chuck Hagel, 2006
As a result of those words and his voting record, former Nebraska Sen. Chuck Hagel's nomination has turned a decades-long, bipartisan confirmation process for secretary of defense into an acrimonious one.
While some leading figures such as the Anti-Defamation League's Abe Foxman and the Simon Wiesenthal Center's Rabbi Abraham Cooper say Hagel's words are borderline anti-Semitism, I'm less worried about anti-Semitism and more worried about the judgment of a potential defense secretary who thinks Israel has won support because of "intimidation," not merit.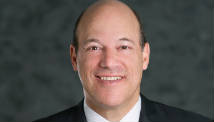 Ari Fleischer
Israel is widely supported by the American people because Israel deserves to be supported. Israel is a lonely democratic ally and a steady friend of the United States in a dangerous and tumultuous region. Their people are like the American people -- free, independent, capitalistic and tolerant.
A
Gallup poll
taken last year showed 71% of the American people view Israel favorably while only 19% view the Palestinian Authority favorably and just 10% view Iran favorably.
Become a fan of CNNOpinion
Stay up to date on the latest opinion, analysis and conversations through social media. Join us at
Facebook/CNNOpinion
and follow us
@CNNOpinion on Twitter
. We welcome your ideas and comments.
In a
Pew Research Center
study last month, 50% of adults said they sympathize more with Israel in its dispute than with the Palestinians. Just 10% sympathize more with the Palestinians, while about as many (13%) volunteered that they sympathize with neither side.
Contrary to Hagel's logic, Israel doesn't enjoy widespread American support because anyone -- from any faith -- intimidated someone else; Israel earned the support of the American people because of its people's values.
Read More